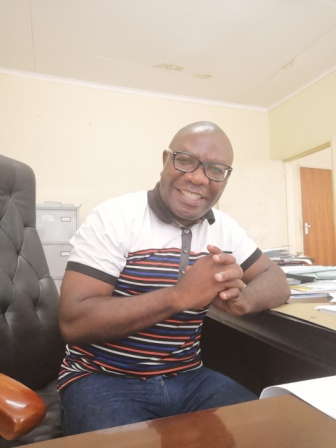 I was born on a rainy day on 20th November 1970, the third born in a family of nine at Likuni Hospital in Malawi's capital city Lilongwe. My mother used to tell us a lot of folktales and I believe that's where my interest in writing developed. My first short story, entitled "Choipa Chitsata Mwini" was published in 1987 in Bonanza Magazine while I was still in secondary school and since then I have published over a hundred short stories in various local newspapers and magazines.
A Malawian by nationality, I stay in Malawi's commercial city Blantyre where I work as a Human Resources and Administration Manager for Blantyre Water Board, the city's water utility public company.
I did my college education at the Malawi Polytechnic where I graduated with a bachelor's degree in Business Administration in 1995. Some of my published books include Katakwe Kutauni (2010), Katakwe Zaka 10 (2011), Katakwe Kumudzi (2017) and Slay Queen (2019).
The Katakwe books are based on a humourous character called KATAKWE who appears in a column that is featured weekly in the WEEKEND NATION. The column has enjoyed unwavering popularity since its inception in 2001 and deals with social and cultural issues in a humorous way.
My latest book, Katakwe Mdzina la Yesu, a fourth installment in the Katakwe series, will be published in August 2020.